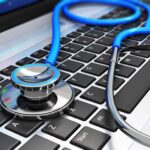 COVID-19 has been declared a "pandemic and Indiana is in a "State of Emergency". So now what?
As most Americans are aware, the COVID-19 Virus (also known as the novel coronavirus) has been declared a pandemic. In Indiana, there are currently 12 confirmed cases of the virus and a State of Emergency has been declared. Earlier this evening, Governor Holcomb announced a series of initiatives and guidelines for Hoosiers, which are designed to limit the spread of the virus in our State. All across the State, businesses, schools and community groups are grappling with the question of how they can and should respond.
By now, most everyone has become aware of the recommendations from the Center for Disease Control, including:
Wash hands often with soap and water for at least 20 seconds, and if soap and water are not available, use an alcohol-based hand sanitizer
Avoid touching eyes, nose, and mouth with unwashed hand
Avoid close contact with people who are sick
Stay home when sick
Cover coughs or sneezes with tissues or cough into the elbow area, then discard the tissues in the trash and follow up with handwashing
Clean and disinfect frequently-touched objects and surfaces regularly
With the announcement today from Governor Holcomb, the State of Indiana is taking these precautions even further. In Indiana, there is a limitation on all non-essential gatherings over 250 people in size, schools have been given greater freedom to cancel school days or move to e-learning days, and visits are being restricted and limited in nursing care facilities and correctional facilities.
Many citizens and business owners find themselves with unanswered questions in light of these recent events. Helfrich Law Offices is no different and we hope that this post will give you a bit of guidance with regard to business operations and legal proceedings.
As a business owner, what should I do? What can I do?
The very first thing you should do is to formulate and then publish a policy designed to address concerns about COVID-19. This policy should be comprehensive and should address the following areas of concern:
1. Health and hygiene regulations in the workplace.
2. Paid leave, time off and telecommuting polices and procedures.
3. Practices and procedures for teleconferences and virtual meetings to occur in lieu of face to face meetings.
4. Restrictions relating to personal and business travel.
5. Privacy and Discrimination policies for employees contracting the virus.
6. Polices for large gatherings, employer-instituted quarantines and temporary shut downs.
The following articles may be helpful to you as your formulate your business' policy for addressing the COVID-19 pandemic.
What if I have a Court Case? How does the COVID-19 Virus affect that?
At the present time, most courthouses remain open and the judicial system is operating as normal. It is unclear if that will change in the coming days.
If you have a court hearing scheduled, you should be careful to check with your attorney the day before (or the business day before) that is scheduled. If you have been ill, or believe you might have been exposed to the COVID-19 virus, you may be able to obtain a continuance of your court case. You may also be permitted to appear by telephone using a program called CourtCall. Your attorney can advise you as to those options and assist you in setting up a CourtCall appearance if that is needed. He or she can also keep you updated as to whether the Court in your county has cancelled or altered its operations in any way.
If you don't have an attorney, you should look up the phone number for the court in which your case is pending. If you are ill or have been exposed to COVID-19, you should contact the Court prior to the date of your appearance and see what options you have for post-poning your hearing or appearing by telephone. If your community has an outbreak of COVID-19 cases, or you have heard about other businesses and agencies closing in your area, you should check local news and/or call the Court office to see if your case will be affected by a closing or cancellation.
If you need to meet with your lawyer, and are concerned about exposure to the virus (either yourself or in the building where your lawyer's office is located), then you should contact your lawyer and see if they offer an option for a teleconference or virtual meeting instead of a face to face meeting.
What about Helfrich Law Offices? What are we doing?
At this time, our office is open and we are operating on our normal schedule. If you have an appointment scheduled, we will be happy to meet you in person. If you prefer, we can also convert that to a virtual meeting or teleconference. Our phone service provider has a HIPAA secure platform that we can utilize to make sure that any virtual meetings are confidential and private.
If for some reason we find it necessary to close our offices or restrict access to our offices, we will give you prompt notice of that and provide other alternatives for how we can communicate with you and still proceed with your legal matter. Please be assured that we will still be able to handle your legal matter even if we are required to close our offices or restrict access. We utilize a VOIP phone system that allows us to take calls and hold virtual meetings even when we are not physically in the office. We also have full electronic access to our case management system and to your documents through a secure internet portal. This makes it possible for us to care for you and your legal matters even if we are not able to work in our normal office space.
We do ask that you let us know if you have been ill or if you have been exposed to the COVID-19 virus. In that situation, we may suggest that you delay a meeting or court hearing.  Alternatively, we can work with you to set up a virtual meeting or telephonic court appearance. We can also make these arrangements for you if you are elderly, immunocompromised, or at a greater risk for COVID-19 and other viruses.
Please note that both of our offices are located in buildings with shared restrooms and common spaces. While these spaces are being cleaned often and regularly, we cannot guarantee that they have not been used by someone who is ill. If you use the facilities in our buildings, we recommend you follow the same hygiene and safety precautions that you would follow for any public restroom.